MFW175 pilot running is successful to process limestone in our customer site in Zhumadian city. It is for grinding limestone with the final size 100-300 mesh.
Customer is very satisfied with the appearance and the process technology. After the equipment arrived to customer's site, under the cooperation of our engineer and on-site operating workers we got successful trial run once. It meet the customers' requirements completely. Until now, it has been running almost for one month with excellent stability. Importantly, the customer is very pleased with the final products and capacity which is nearly 15 tph with the fineness 250mesh.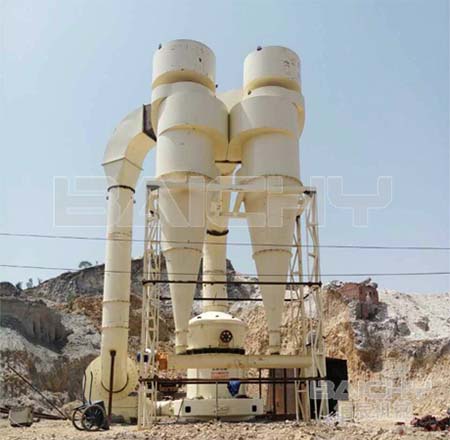 Grinder MFW175 is mainly composed of main grinding unit, blower, classifier, jaw crusher, elevator, electromagnetic vibrating feeder, storage bin, dust collector etc.
On the basis of absorbing the most advanced grinding technology and ideas, combining with domestic actual situation, Baichy launched a new type of grinding equipment MFW euro series grinding machine. Large output, low energy consumption and advanced structure are the great characteristics , which can meet customer demand maximum for fine powder production.