What is crawler mobile crusher plant?
Crawler mobile crushing station is a kind of high-efficiency stone crushing equipment. The mobile crusher plant integrates material feeding, crushing, conveying and screening process. Through the optimization of the process flow, it has the excellent performance of rock crushing, aggregate production and open-pit mining crushing operation. The mobile crushing plant can reach any point on the job site under any terrain conditions. With wireless remote control, the crusher can be easily driven onto a trailer and transported to the job site. Since less assembly time is required, the equipment can be put to work as soon as it arrives at the site.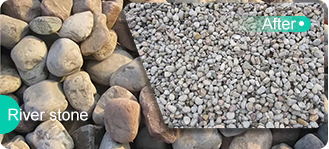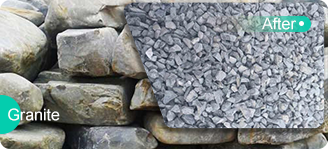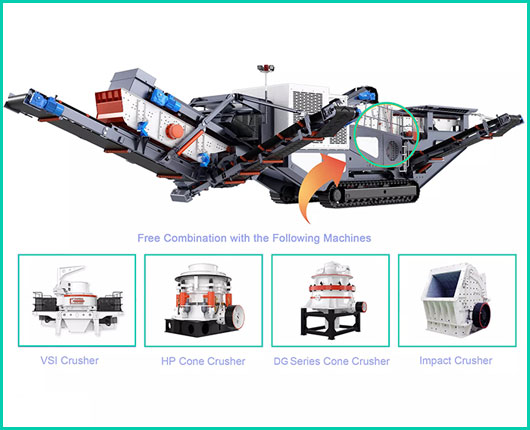 How to choose suitable crawler mobile crusher?
1. The crawler mobile crushing station can be divided into four series - cone crusher crawler mobile crushing station, jaw crusher crawler mobile crushing station, impact crusher crawler mobile crushing station, screening crawler mobile crushing station. According to stone hardness, site conditions, etc. Engineers from Baichy Machinery could suggest appropriate mobile crusher.
2. Crawler-type screening and crushing equipment products are light in weight, small in size, adopt all-wheel drive. It can realize in-situ steering, standard configuration, quick-change device, and have perfect safety protection functions, especially suitable for working in narrow places.
3. Compared with various fixed crushing stations, the mobile crushing station is like a small and medium-sized crushing plant that can be moved, and its long-term work efficiency and operating costs are better than fixed crushing stations of the same level or higher.
4. The best noise absorption system, compact and flexible equipment, can better meet the construction waste crushing operation between urban areas, effective dust removal system, suitable for diesel engine noise emission.
5. Crawler mobile station can be used for mining, coal mines, construction waste crushing, rock, ore, block road, old asphalt concrete and other materials crushing process.