What is YGM raymond mill?
YGM high pressure Raymond grinding mill is improved on the basis of R series Raymond mill. Through high pressure spring pressure, increasing the grinding roller centrifugal force on the material grinding pressure , YGM raymond mill is especially suitable for processing Mohs hardness level 7, humidity below 6% of all kinds of non-flammable and explosive minerals, such as barite, limestone, ceramics, slag and other materials of fine powder processing. The particle size of the finished product is adjusted in the range of 80-425 mesh. The particle size of the material ground by the Raymond mill is relatively fine and uniform, and the finished product can well meet the material requirements of various fields.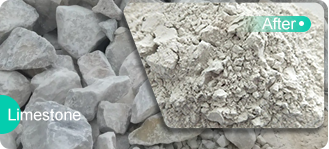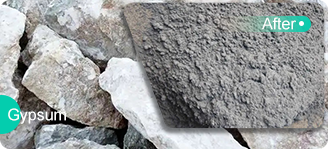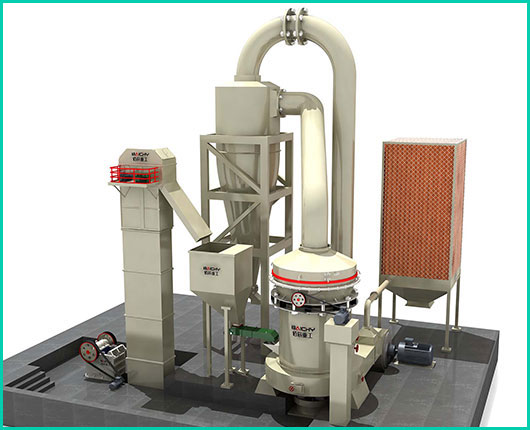 Why choose YGM raymond mill?
The Raymond mill is actually the earliest powder grinding mill equipment, and YGM series high-pressure mill is improved updated on the basis of the Raymond mill. The difference lies in the feed particle size, discharge particle size, and capacity.
1.Feed size. For original R-series Raymond mill, the smaller feed, it will be more stable output and higher processing efficiency. While the feed size of YGM raymond mill is larger than the range of Raymond mill.
2.Output particle size: the discharging particle size of Raymond mill is in the range of 30 mesh to 325 mesh, while the output particle size of YGM high pressure grinding mill is in the range of 80 mesh to 425 mesh. The finished product is finer and the screening rate is higher.
3.Capacity: Due to the strong pressure of the high-pressure spring, the output of the high-pressure grinding mill will be higher than that of Raymond mill.
4. In the process of long-term use, when the loss of the grinding roller and grinding ring is serious, even if the bolt and other parts are adjusted, it can not be tightly ground, and the finished powder can not reach the required finness. At this time, only the fragile ones can be replaced. Parts, but the high-pressure mill will not be like this. Under normal circumstances, before reaching the grinding critical point, the high-pressure device can be adjusted to make the grinding roller and the grinding ring tightly pressed to maximize the use.