Whatsapp: +86-15093113821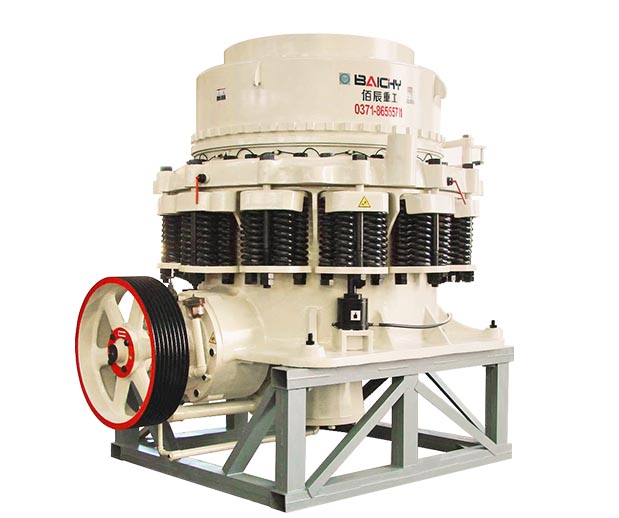 Symons Cone Crusher
[Applicable Material]:
CS Symons cone crusher is widely used to crush metaliferous and non-metaliferous ores, such as iron ore, sandstone pebble, limestone, granite, basalt, diabase, cobble, etc
Online solutions by professional and technical staff
Application
Baichy Symons Cone crusher is based on conceptions of more crushing and less grinding. It has reliable structure, high efficiency, easy adjustment and economic characteristics.

Working principle
Cone crusher consist of frame, transmission device( countershaft, countershaft bushing, gear and pinion), main shaft, eccentric shaft, cone,mantle, bowl-shaped bearing, springs and hydraulic pressure station for adjusting discharge opening.
(1) Transmission device: Countershaft assembly is supported by the bronze countershatf bushings, can be dismounted for convenience of maintence. And the gear and pinipn with high strengh and high precision are adopted to ensure the reliable operation of equipment.
(2) Main shaft: Forged form hardened and tempered chrome molybdenum steel particularly large diameter to suit wear-resisting application. High quality copper socket liner can bear high crushing load, and allows the machine working under rigorous condition.
(3) Cone and mantle plate, high manganese steel casting, hydraulic lock device is convenient and reliable.
(4) Spring and hydraulic device: Convenient for adjusting the discharge size, can remove the foreign materials if non-crushable objects came into the crushing chamber.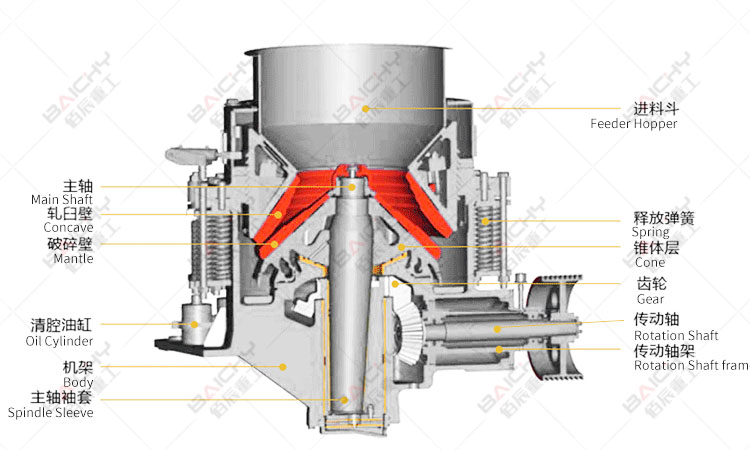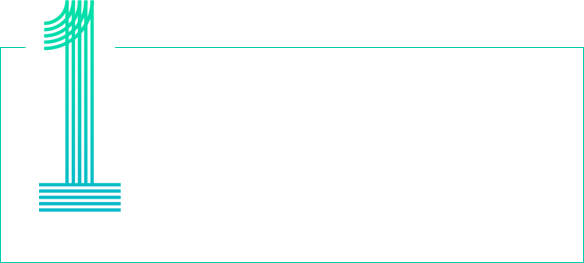 Good product grain shape, strong production capacity.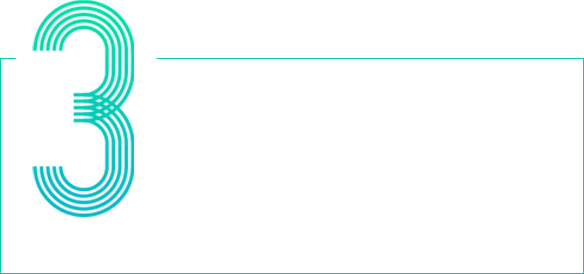 Easy maintenance, and easy to operate.
Advantage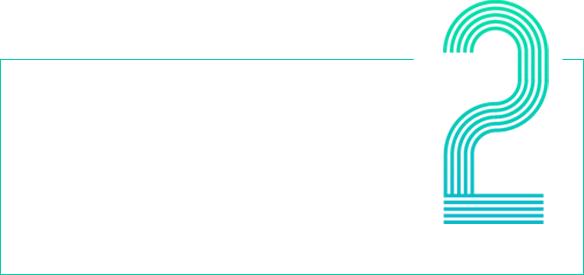 Low operating costs, a wide range of applications.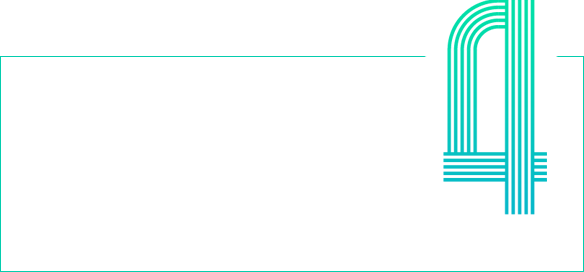 Laminated crushing, the material is good grain shape.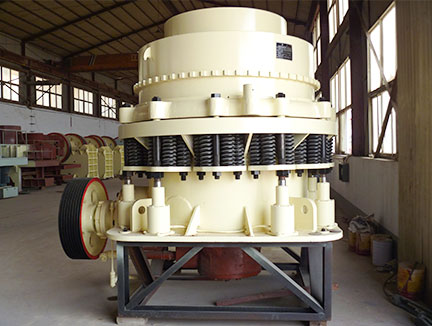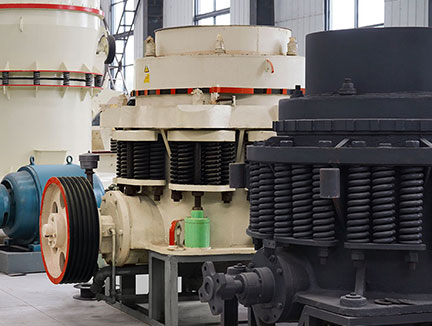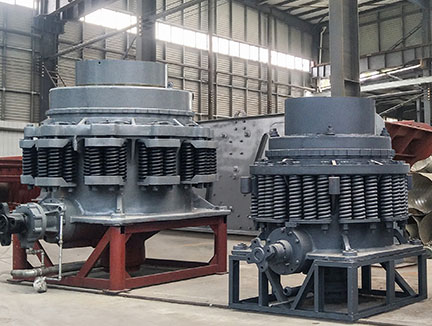 Specification
Standard CS series symons cone crusher
Model
Moveable Cone Dia.
(mm)
Cavity Type
Feeder Opening Size
Adjusting Range of Discharge Opening(mm)
Main Shaft Speed
(r/min)
Motor Power (kw)
Capacity(t/h)
Overall Dimension L*W*H (mm)
Shutting Size(mm)
Opening Size(mm)
CS75B
900
Fine
83
102
9-22
580
75
45-91
2821×1880×2164
Coarse
159
175
13-38
59-163
CS110B
1200
Fine
127
131
9-31
485
110
63-188
2821×1974×2651
Medium
156
156
13-38
100-200
Coarse
178
191
19-51
141-308
CS160B
1295
Fine
109
137
13-31
485
160
109-181
2800×2342×2668
Medium
188
210
16-38
132-253
Coarse
216
241
19-51
172-349
CS220B
1650
Fine
188
209
16-38
485
220
181-327
3911×2870×3771
Medium
213
241
22-51
258-417
Coarse
241
268
25-64
299-635
CS315B
2134
Fine
253
278
19-38
435
315
381-726
4613×3251×4732
Medium
303
334
25-51
608-998
Coarse
334
369
31-64
789-1270
Short head CS series cone crusher
Model
MoveableCone Dia.
(mm)
Cavity Type
Feeder Opening Size
Discharging Opening Size(mm)
Main Shaft Speed
(r/min)
Power(kw)
Capacity(t/h)
Overall Dimension L*W*H(mm)
Shutting Size(mm)
Opening Size (mm)
CS75D
914
Fine
13
41
3-13
580
75
27-90
2821×1880×2410
Coarse
33
60
3-16
27-100
CS110D
1218
Fine
29
57
5-16
485
110
50-132
2560×1942×2928
Medium
44
73
10-16
90-145
Coarse
56
89
13-19
141-181
CS160D
1295
Fine
29
64
3-16
485
160
36-163
2800×2342×2668
Medium
54
89
6-16
82-163
Coarse
70
105
10-25
109-227
CS220D
1676
Fine
35
70
5-13
485
220
90-209
3917×2870×3771
Medium
54
89
6-19
136-281
Coarse
98
133
10-25
190-336
CS315D
2134
Fine
51
105
5-16
435
315
190-408
4130×3251×4454
Medium
95
133
10-19
354-508
Coarse
127
178
13-25
454-599
Maybe you are interested in